Hole Barn is a lovely holiday cottage near St Neot on the southern edge of Bodmin Moor. And until now it didn't have its own website.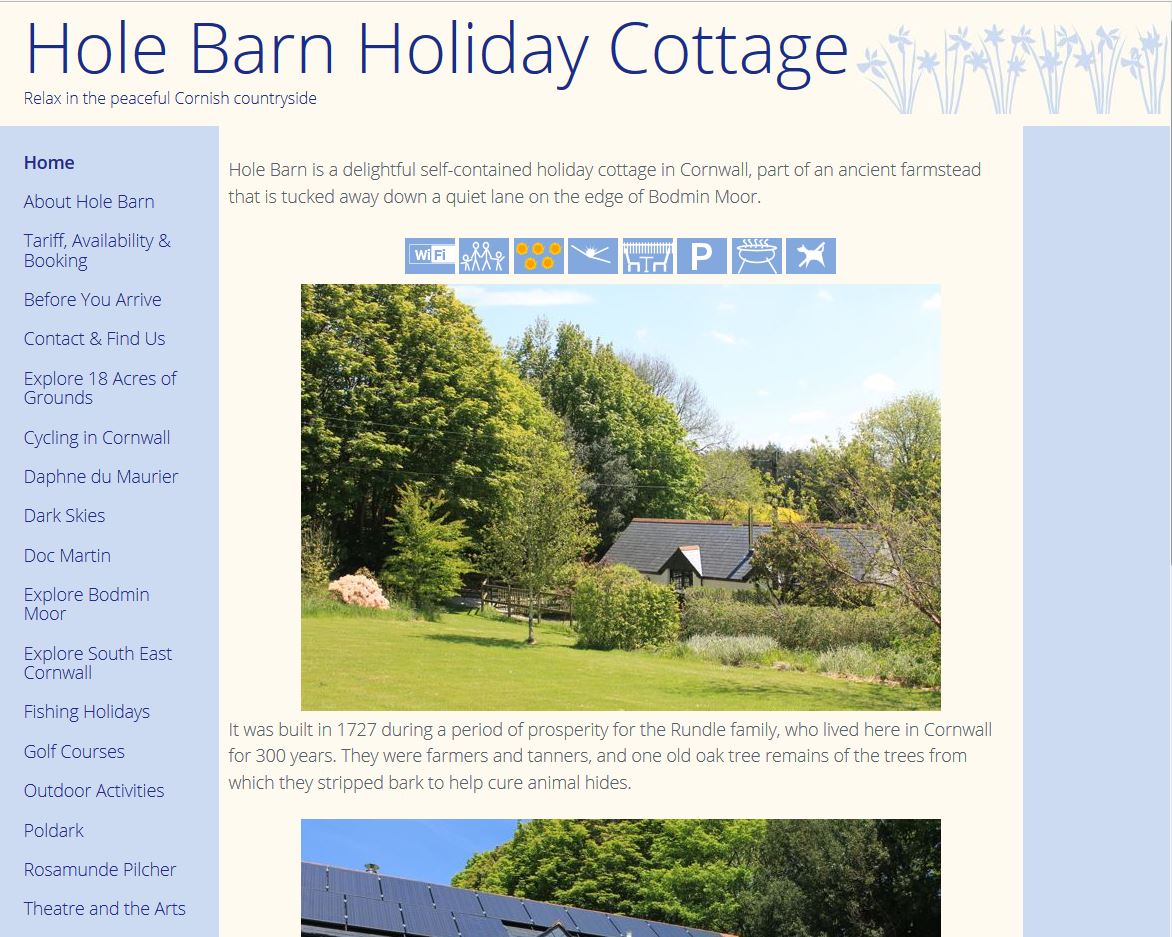 The owners came to us looking for something "clean and simple". Online booking would be handled by their existing holiday directories. It was important for the site to be usable on a wide range of devices and equally important that the owners could edit and maintain the content themselves. The open source WordPress content management system is ideal for this kind of project.
We have a lot of experience in this industry, and we were able to advise the owners not just on the look and feel of the website, and its structure, but also content that would appeal to visitors.