The latest addition to our portfolio of complex tourism-related sites is Dartmoor Accommodation.
This is the place to find "the best holiday accommodation in Dartmoor National Park in Devon". The business is well-established but has recently come under new ownership. The new owners felt that the existing website needed replacing – it looked rather old-fashioned, didn't provide all the functionality they needed and crucially, wasn't mobile-friendly.
So they called in Clare Associates, and this is what we did…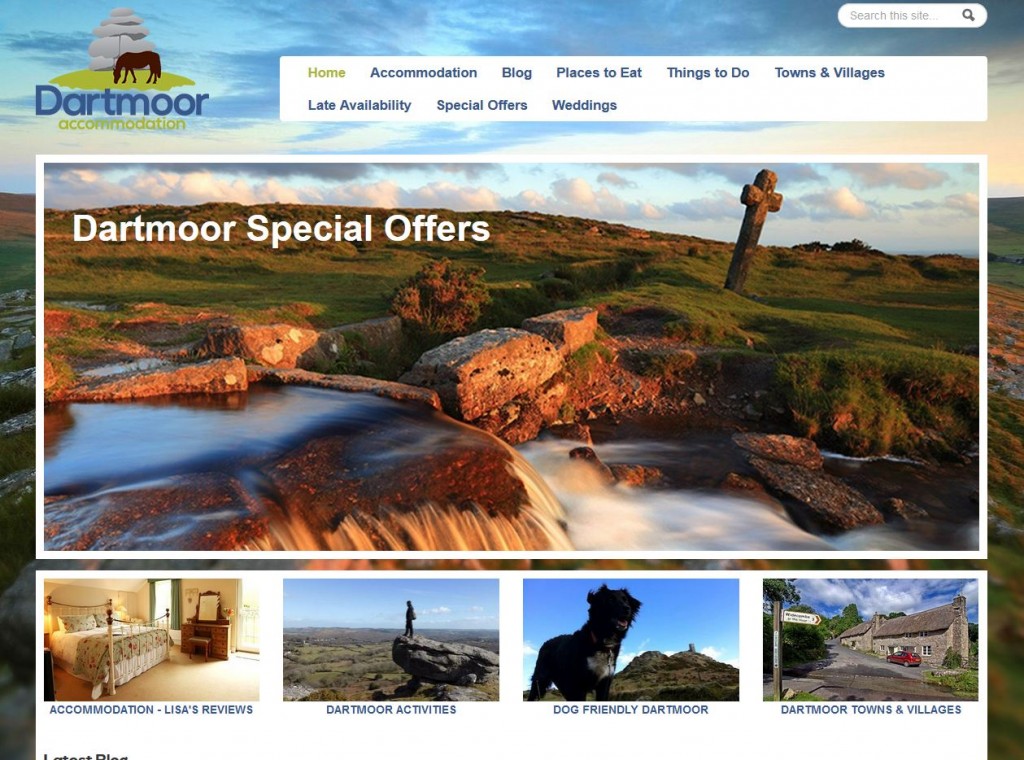 We developed the site using Drupal 7, one of our favorite content management systems. With Drupal, we can create a site with lots of quick and powerful ways for users to navigate and search content. It's also easy for Dartmoor Accommodation's owners to manage the site and add their own content. One of Dartmoor Accommodation's big selling points for both users and for the accommodation providers who register with them is that they produce a lot of original content in the form of reviews and blog posts. Original and interesting content like this gives users a reason to come to this site over most of their rivals – and helps with organic search engine positioning.
The site is responsive so that it's easier to use on different devices and in particular smartphones and tablets – increasingly the most popular way for people to access travel sites.