It's always nice to work on very local jobs, especially when the business concerned is a true leader in their field.
Joshua Preston Marine and Heavy Engineers  are based just a couple of miles from our office. They carry out a range of heavy engineering work, mostly of a marine nature, but what they really wanted their new website to promote was their range of aluminium workboats. Mr Preston himself is a real evangelist for the virtues of aluminium boats ("Better than steel. Better than fibreglass.").
Our brief was therefore to produce a website that communicated the strengths of these aluminium workboats and the qualities of this small, but specialised and established engineering firm.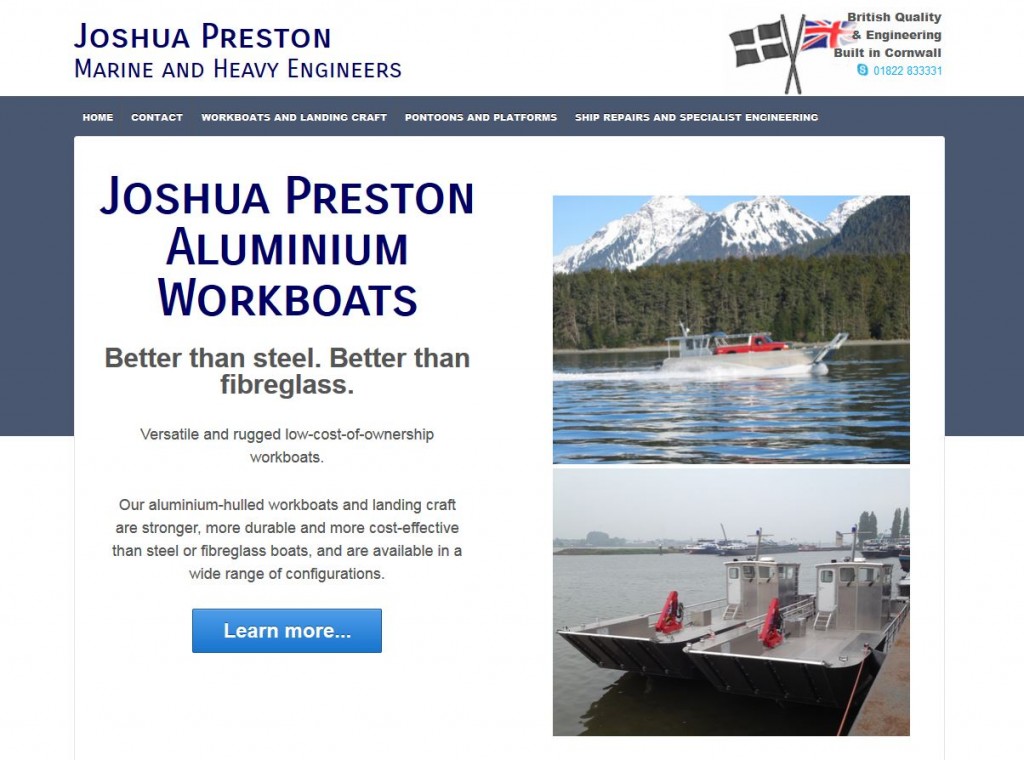 We built the site using the WordPress content management system. It's a fully responsive design (that is, it adapts to different display resolutions and works well on smartphones and tablets). Just as importantly, it's easy for Mr Preston to update – he can edit text and add new images after only a very brief training session.
Certain pages feature this 'blueprint montage' that we created as a background – a nice alternative to a plain background, and one that helps to reinforce the message of the site.