Making the right first impression is important for pretty much everyone in life. Being able to give effective and compelling formal presentations is important for lots of us. One group of people for whom these skills are particularly vital is 17 and 18 year olds.
Why? Well, think about it. At that age, many people will want to go to university – making the right impression in your interviews is vital, especially if you're applying to the sort of top university where good grades won't be enough to get you an offer. Other young people will want to enter the world of work. Again, making the right impression on the people who might give you the job you want is vital.
I find that few schools prepare their students for these challenges. That is where our Presentation and Impact for Students training comes in. We always tailor this training specifically to the audience.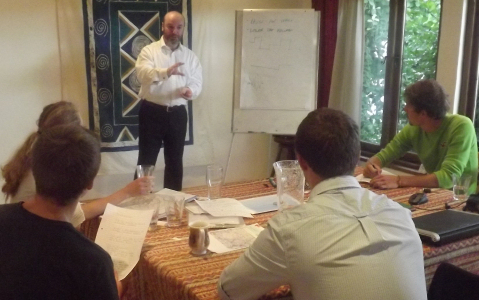 I ran one such course in Devon in August for a group of five year 13 students. As I always do with this kind of training, I tailored the course to the needs of the participants – two wanted to go to university, two wanted to go into the services and one was going to work for his father's company. The course covered formal presentation training (including video feedback and peer-to-peer coaching) and interview techniques. I also explained how to understand the impact you make on people you are dealing with, the impact you want to make and how to narrow the gap between the two.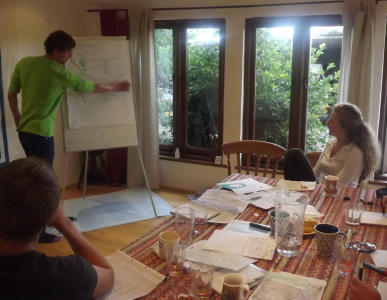 This was a one day course, with an informal atmosphere, with pricing set to be very affordable.
I love running courses like this – you get fantastic enthusiasm from the participants and the whole day is fun for everyone involved, as well as being a big confidence boost for young people who need all the confidence they can get to go out and get the jobs and university places they want.
"One aspect of the presentation training day that I especially liked was how personable Mark made it. From the offset he did very well at getting to know all of us in and what made us tick. His flexible structure then allowed him to cater to everyone's individual needs."
"The main thing I took away from the day was increased confidence to present to an audience. I have, for example, just accepted a Zimbabwe Tourism project which I am going to present to the executives of the leading DMC in South Africa as well as the Zimbabwe tourism Board."
"The course was one day of intensive training. Mark made us all feel immediately comfortable and welcome, due to the nice surroundings, relaxed atmosphere and several icebreaker activities. The course did not follow a 'set in stone' format as Mark changed the structure of the course to tailor it towards each individual so that each participant got the most out of the day. The course provided me with lots of confidence and skills for future presentations and any other professional situation, Mark also helped us iron out any bad habits we may have had. I came away from the course full of confidence and I had a very enjoyable day that was definitely worthwhile."
For more information on Presentation and Impact Training for Young People, click here.