An increasingly important aspect of 21st century marketing is the use of social media – facebook, twitter, Google+ etc. We have considerable experience setting up creative social media campaigns to help you engage with your customers and potential customers.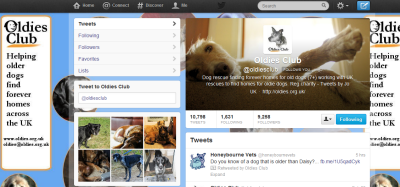 If you'd like to take advantage of social media to engage with your customers but you aren't sure how best to go about it, call us to discuss how we can help you.
We also provide a full service to customers wishing to advertise on Facebook. This can be a hugely effective alternative or complement to other forms of paid online marketing. It is particularly effective for goods, services or events that appeal to people with a particular interest – an interest that Facebook knows about.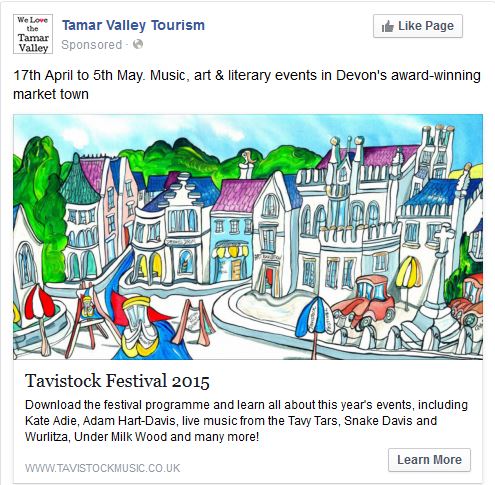 For Tavistock Festival, this Facebook ad was seen by over 9,000 people, all of whom lived within 70km of Tavistock and were interested in at least one of the genres included in the festival.
258 people clicked the Learn More button at a cost of just 9p per click – 258 people who might not have even heard of Tavistock Festival without the power of Facebook advertising.