Clare Associates is not just a marketing agency. We are a 21st century marketing agency*. We specialise in transforming 20th century marketing campaigns into 21st century campaigns.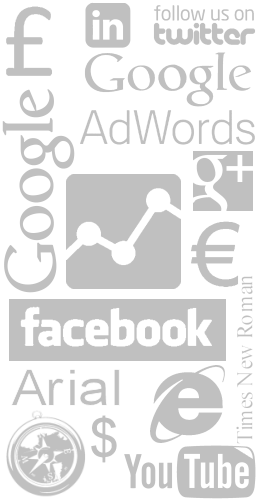 What is the difference between "20th century marketing" and "21st century marketing"?
21st century marketing relies not just on new technology but on using that technology in measured and controllable ways.
20th century marketing was all about putting up advertising and hoping it caused more people to buy your products. We can show you how to use 21st century techniques to target your marketing spend more accurately at people who are interested in buying from you. More targeted marketing means a better return on your marketing investment.
Why you need 21st century marketing
Do you know how much you spend on advertising?
Do you know how much extra gross profit is produced by the sales generated by that advertising?
Are you reaching out to the people who are specifically searching for exactly your product?
As many of them as you'd like?
Do you do a good job of selling your 'long tail' products?
Are you confident that you are getting good sales from your advertising?
If you can honestly answer 'Yes' to all of the above questions, then congratulations – your marketing is already in the 21st century!
Are you relying on forms of advertising that don't provide you with a clear and direct relationship between the amount you pay for the advertising and the extra profit you make from sales?
Are you paying for advertising because it is seen by people regardless of whether or not they might be interested in your product?
Are you paying large amounts for your adverts to reach lots of people even though only a tiny percentage will be interested in your product?
Do you sell a specialist or niche product but rely on advertising in mainstream outlets because you don't know a better way to find your potential customers?
If you answered 'Yes' to any of those questions, then you should be thinking about 21st century marketing.
Talk to us about a 21st century marketing review
If you think that your company needs to move towards 21st century marketing and away from 20th century marketing, call us on 01822 835802 to discuss your situation.
A Clare Associates 21st century marketing review will examine all aspects of your online marketing, looking especially at your online selling (if any), your website (including search engine optimisation) and your pay-per-click advertising (whether you should be doing it, how you should optimise it, how you should monitor it) and other online advertising such as paid listings and online display and video advertising. We also examine your existing 20th century marketing spending (print and broadcast advertising and specialist listings placements) and assess whether you could get better bang for your marketing buck by using 21st century techniques.
Our 21st century marketing services
Click on the links below to learn more about our range of 21st century marketing services:
Our credentials
Clare Associates Limited is a Google Partner, one of only a handful of agencies in the southwest to have achieved this coveted status. Mark Poles is a Google Qualified Advertising Professional, a Google Analytics Qualified Individual and a Chartered Accountant and has almost two decades of experience advising businesses large and small. Victoria Clare has been building e-commerce driven "websites that work" and providing SEO consultancy for well over a decade.
* Actually, we're a lot more than a marketing agency. Scroll down for our full range of services.