We're delighted to announce the launch of the new Cornwall : Closer Than You Think website.  Created for the South East Cornwall Tourism Association, Cornwall, Closer Than You Think is designed to show the world the fabulous beaches, wild moors, superb fishing, and amazing adventures on offer in South East Cornwall – and, we hope, will tempt you to come and visit.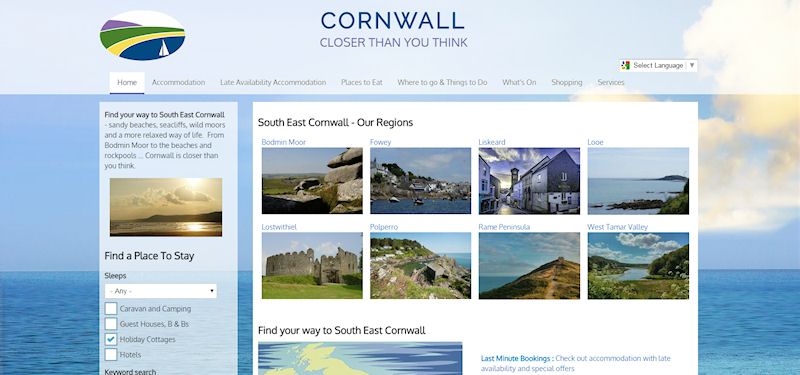 The site is still a work in progress: we are expecting more pages on Beaches, more late availability offers and lots more photos to appear as the site develops.  But we hope there is already enough here to give you a flavour of this unique and special part of the country.
We developed this website using Drupal 7, which is one of our favorite content management systems.  It allows us to create a site with lots of quick and powerful  ways to navigate and search content and also to allow the site to be managed by the SECTA committee.   The site is responsive so that it's easier to use on different devices and in particular the all important mobile phones and tablets which are increasingly the most popular way for people to navigate travel websites.