We can build you a website – of course.  That's easy. But we can also build you a website that does what you want it to to, and help you work out what it should be doing.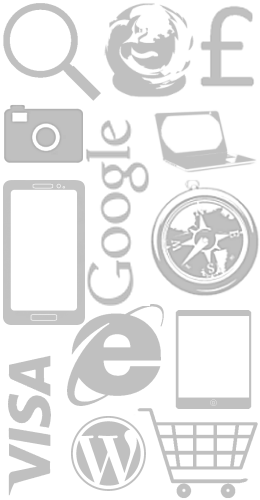 People rarely need us to design their websites – even when they say they do. We don't just do design. What we do is website creation.
Your website may look good, but if nobody knows it's out there, then it's not fulfilling its function. A website needs to be search engine friendly, with relevant content that will attract the right visitors. It needs to look good but it also needs to be easy to use and accessible to everyone. And unless your business never changes, it needs to be easy to update. Clare Associates works with businesses across Devon, Cornwall and around the UK to build sites that look great, are easy to find and use.
We would like to help you
make your website work.
Do you want to sell online from your website? We have many years of experience of setting up online shops and advising existing online sellers how to improve the online buying experience for their customers. Talk to us about your shop project, and we will find an appropriate and affordable solution for your shop.
Even if your website features compelling design and stunning photography, if your text is badly written, then customers may get confused and search engines won't know what to do with your website. We can provide clear, concise, well-written content for your website.
Larger companies will be able to have an in-house webmaster with the job of keeping the company website up-to-date with the latest products, special offers, competitions, events and so on.  We can design your website with a content management system, allowing someone with very little technical know-how to make the 'easy' changes and we also provide a full website management service – for a simple hourly rate, we make the more complex changes and updates you need, when you need them.
Every website needs to be hosted. Many good websites are let down by the quality of their hosting solution. We only resell hosting from trusted, high quality suppliers. And every company needs a domain name (or several). Managing hosting and domains is time-consuming, fiddly and requires a certain level of technical expertise. Our hosting and domain management service lets you get on with running your business.