If your charity is looking to take advantage of Google AdWords, speak to Clare Associates.
Much of the Google AdWords management we do here at Clare Associates is for charities using Google's Ad Grants programme. It's something of a specialism for us.
The Ad Grants programme offers charities about £72,000 of free AdWords advertising a year. That's a lot of advertising and a lot of traffic to your website. And small charities are just as eligible as large ones. Read more about the programme here.
Why choose Clare Associates?
We're Google Partners. That means we've been recognised by Google as an agency having appropriately qualified staff, managing a large amount of ad spend and perhaps most importantly meeting Google's own Best Practice requirements. (In fact our most recent report shows that we far exceed most other Partners, let alone non-accredited agencies, at these requirements.)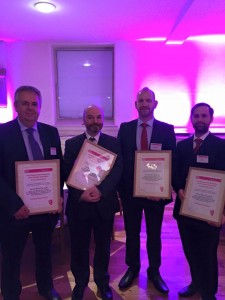 We understand that different charities want different things from their advertising, and we know how to build AdWords campaigns to get them:

Advertising to directly meet the charity's operational objectives
Fundraising & donations
Raising awareness & education
Campaigning
Attracting volunteers

We're not just a PPC/SEO agency. Most importantly, we develop websites too. So not only can we recommend changes to your website to make it more effective for AdWords, we can actually make those changes for you or build you a new website.
No salespeople, 'account managers' or raw recruits handling your AdWords account. Your AdWords account will be handled by an experienced Google Qualified Advertising Professional who is always just a telephone call away. We don't employ salespeople. Neither do we employ raw recruits fresh out of university.
Transparent account management. We don't believe in hiding your AdWords account from you. You have full access to your account at all times, and we can train you to understand AdWords reporting. Alternatively, we're happy to report to you on just the key information you want to see.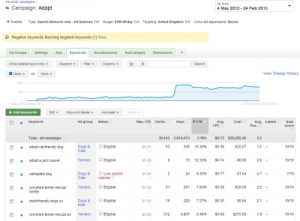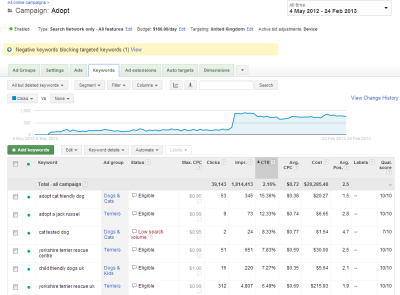 Transparent fees. We charge a simple flat hourly rate. You decide how much work you want us to do managing and optimising your account – and we can recommend a suitable amount, and you simply pay us a regular fee. We don't charge 'per click' and strongly recommend avoiding any agencies who do charge on this basis. Why? Because it's too easy for the agency to get you the wrong clicks and then charge you for that – we want to get you clicks from people who are relevant visitors to your website.
We know all about the Ad Grant application process, and can hold your hand through it.
We don't just work with big charities. One of the best features of the Ad Grants programme is that small charities can get the same grant as big ones. We've had a lot of success running AdWords campaigns for smaller charities. The Oldies Club is one good example.
We don't charge for initial consultations, so give us a call on 01822 835802 to discuss how we can help you.