Some examples of our AdWords management work.
AdWords Search and Display advertising, including production of display ads, for luxury tour operator.
High budget, high traffic account with the emphasis on maximising bookings and frequent updates to resort-specific special offers.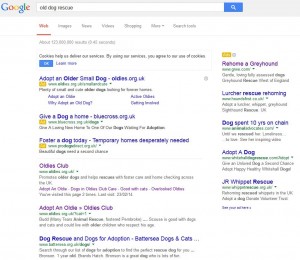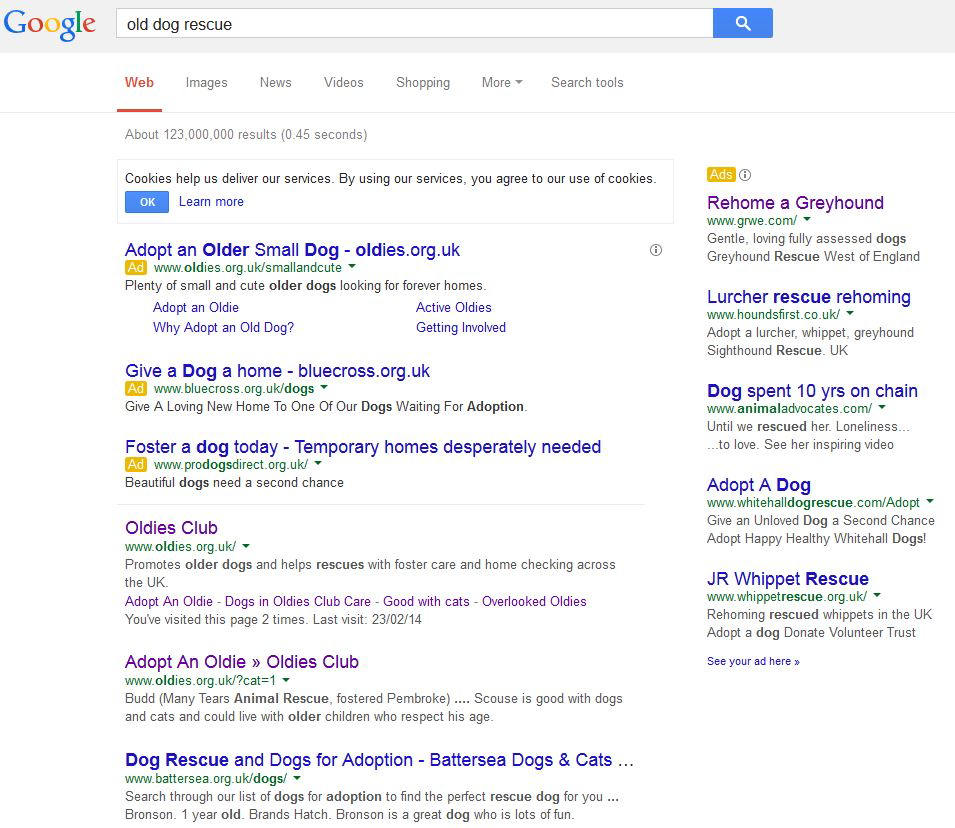 Oldies Club
AdWords search advertising for small charity using Google's generous ad grants allowance.
The key objective is promoting this dog rescue charity to people looking to adopt older dogs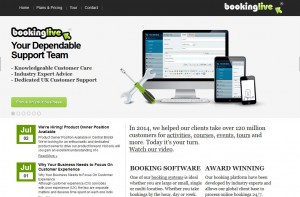 Booking Live
AdWords campaign management for software company providing bespoke online booking system solutions.
The emphasis is on clever targeting and efficient management of cost-per-click.
Luxury Cornish guest house and holiday cottages.
Promotion of Pendragon Country House as a luxury B&B for those looking for somewhere special to stay in Cornwall, and as a wedding venue. Our AdWords management work followed on from a full 21st Century Marketing Review, which looked at the potential for AdWords, as well as the website, organic SEO issues, cost effectiveness of directory listings, email marketing, Google Places, social media and blogging.
Search advertising for mis-sold timeshare claims handling firm.
The emphasis is on attracting the right clicks and minimising cost per acquisition.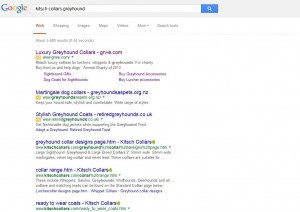 Greyhound Rescue West of England
Google AdWords Search management for small charity taking advantage of Google Ad Grant.
Two objectives – attract people looking to adopt former racing greyhounds and also promote the charity's online shop selling greyhound-related accessories like coats, collars and beds. With AdWords, we were able to double the charity's sales in a matter of months.
AdWords Search management for small luxury apartment hotel in Falmouth
The emphasis is in concentrating the small budget on the right searchers.
AdWords Search management for restored 19th century sailing trawler now used for classic sailing cruises and day trips. This account again makes use of Google's generous ad grants for charities.