"Online marketing. Internet marketing. Social media. Pay-per-click. Google AdWords. Search engine optimisation… You knew where you were when marketing was about buying ad space in newspapers and magazines and on the television and radio or serving cheap champagne in an executive box at a football match…"
Many experienced and skilful marketing managers, not to mention business owners, understandably find it difficult to keep up with the fast-moving world of PPC, SEO, web technologies and social networking. This introductory training is aimed at experienced marketing managers who need to know more about the new marketing methods in order to make the right marketing decisions.
We explain not only the basics of the new forms of marketing, but also why you should use them. 21st century marketing is all about a) knowing exactly how effective your advertising is and optimising it to achieve the highest possible return on investment; and b) concentrating your advertising on people who you know are interested in what you have to sell.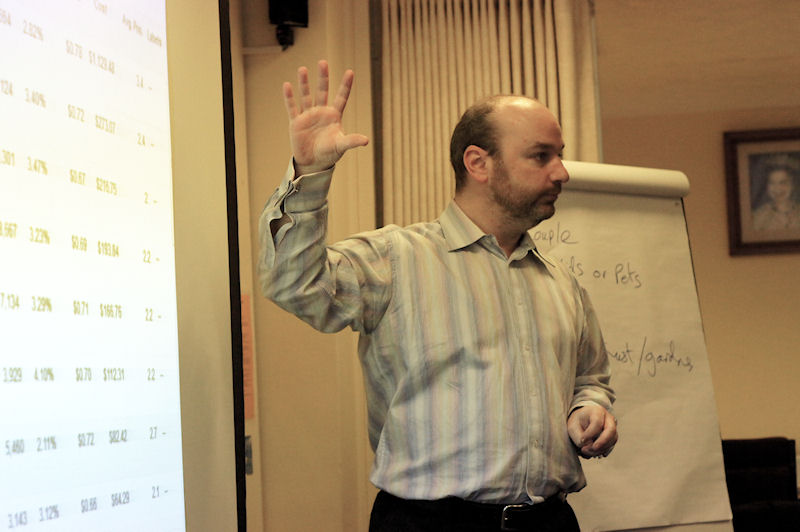 Click here to see the full range of training provided by Clare Associates.
If you wish to learn more about the concept of "21st century marketing", you should read my blog post "We're well into the 21st Century now. So why does so much marketing feel like we're still in 1900?".
Our credentials
Mark Poles has almost two decades of experience working in the professional services industry. His clients over the years have included several large multinationals, but he has spent most of his career serving small and medium-sized businesses. Mark is a Google Qualified Advertising Professional, a Google Analytics Qualified Individual and a Fellow of the Institute of Chartered Accountants in England and Wales. He is an experienced trainer and presenter.
Victoria Clare has been providing e-commerce advice, SEO consultancy and website management services to businesses large and small for over a decade including training in relevant e-commerce skills. Prior to that she worked in e-commerce skills training at the University of Liverpool and was marketing manager for an internet service provider.