It is very difficult to predict how your people will cope with a problem until they are put into a similar situation. Soldiers spend much of their career on training exercises so that when they face a dangerous military situation for real, they know what to do. Airline pilots spend time in flight simulators for exactly the same reason, learning how to land on one engine in a blizzard.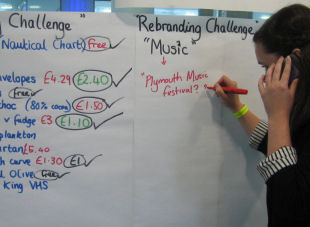 Simulations can be just as valuable in the business world. We can design simulated business scenarios tailored to your company and the difficult scenarios that your people may face. We make the scenarios challenging and pressured. If the real business problem would be given to a team to handle, then so should the simulation, so most of our business simulations are team challenges. Our scenarios can be very specific to your business and industry, or we can produce a more abstract challenge that nevertheless tests relevant skills.
The most important element of our simulations is our debriefing stage. We use a combination of group discussion, direct feedback on results to teams and private feedback to individuals on their own performance. We can share any of this feedback with management as you see fit.
Our business simulations can be used to identify people with talent in your organisation or simply as a way to test how your people respond to possible future business scenarios.
Click here to see the full range of training provided by Clare Associates.
Our credentials
Mark Poles is a Fellow of the Institute of Chartered Accountants in England and Wales, a Google Qualified Advertising Professional and a Google Analytics Qualified Individual. He is an experienced designer of games and business simulations and a firm believer in the use of simulations in personnel assessment and recruitment.
Mark also devised and helps to run "You're Hired!", a year-round business competition for Year 12 students in Plymouth that uses high-pressure business simulations to find "Plymouth's Most Employable 17-year-old".