Since small owner-managed businesses are often run by one or two very busy people, they are exactly the sort of business that might benefit from someone else's help and expertise. Big businesses have accountants to control their finances, marketing managers to run their marketing campaigns, HR people to develop and appraise staff. Small businesses usually don't have easy access to these skills. Yet it is small OMBs that are the businesses least likely to ask for help.
There are lots of reasons for this:
"Consultants won't be interested in my tiny business."
"I can't afford to pay consultants."
"They pretend to cater to smaller businesses, but in reality they'll just change the names on a report they produced for a bigger firm in my industry."
There is some truth with this when you deal with the larger consultancy firms, even those who claim to cater to the smaller business. Clare Associates is different. We are interested in your business, and while we do draw on our experience, our work for you will never simply be rebadged from a larger client's report.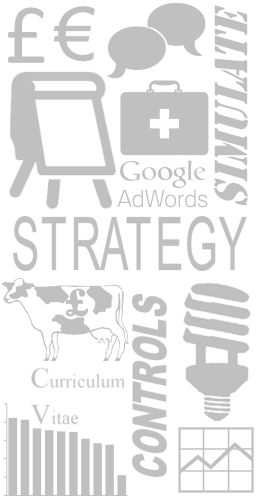 We offer two services aimed especially at small businesses. The first is our free "Small Business Triage". We talk to you about your business and its issues, briefly assess your financial results and your marketing activities (21st century and 20th century) and quickly determine whether we think you would benefit from any of our services or those of other external consultants.
Our "Small Business Health Check" is a scaled down version of the business development consultancy services we provide to larger clients. You benefit from the same levels of skill and expertise (unlike some consultancies, we don't assign junior staff to smaller jobs) but you save money by reducing the formal reporting requirements.
Click here for examples of business development work we have performed in the past. Because of the confidential nature of this work, these examples are provided anonymously.
Our credentials
Mark Poles has almost two decades of experience working in the professional services industry. His clients over the years have included several large multinationals, but he has spent most of his career serving small and medium-sized businesses. As well as advising clients on strategy, risk and operational issues, he has considerable experience of people development through both formal skills training and less formal methods. He is an experienced developer and deliverer of training courses, has several years of experience in recruitment and has run innovation programmes and employee surveys.
Mark is a Fellow of the Institute of Chartered Accountants in England and Wales a Google Qualified Advertising Professional and a Google Analytics Qualified Individual. He holds a Master's degree in Philosophy, Politics and Economics from Magdalen College, Oxford.
Victoria Clare has been providing e-commerce advice, SEO consultancy and website management services to businesses large and small for over a decade including training in relevant e-commerce skills. Prior to that she worked in e-commerce skills training at the University of Liverpool and was marketing manager for an internet service provider.
Victoria is a qualified museum curator and holds a degree in Modern History from Saint Hilda's College, Oxford.