Is your business achieving its full potential? Is it becoming difficult to manage? Is it as profitable as you'd like? Is it growing at the rate you'd like? Do you find that you're spending so much time working in the business that you aren't able to step back and work on the business?
We can help you solve these problems.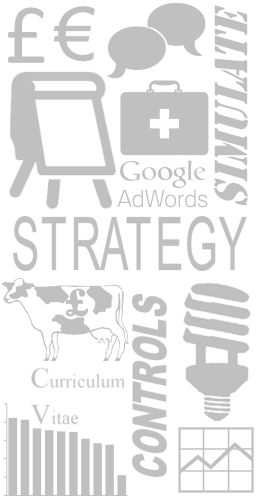 Our approach and philosophy
We always start our work by taking the time to get to know your organisation and to determine what it is that you really want your business to achieve. Our years of experience advising a variety of businesses has taught us that while there certainly are "common problems", no two businesses are the same.
We spend time with you and other key people in your organisation. Often we find that someone in the business already knows the answer to one of your key questions. The trick might be finding that person and helping him to develop that answer. We research our work through interviews, round table discussions and desktop reviews.
Because "no two business are the same", no two Clare Associates assignments are the same. Our wide range of skills and experience allows us to tailor our solution to the needs of your organisation.
We will be assertive with our recommendations, but we also pride ourselves on our tact and understanding. We recognise that you have a business to run, so we fit our work to your timetable.
Our reporting
There is no such thing as a "standard" Clare Associates report. Typically we will produce a written report at key stages of the project and regularly provide unwritten feedback. Unlike some consultants, we do not think the engagement is over on the day when we deliver the report. We continue to work with you in the longer term to help implement our recommendations and monitor their effectiveness.
Our business development services
Our wide range of skills and experience allows us to offer you an integrated business development service. We also offer business development services tailored to the needs to the owner-managed business. The exact components to be included in our work for you will vary according to your needs, but might include:
Business Strategy

Goal analysis
Business risk analysis
Product portfolio review
Organisation structure review
Competitor benchmarking

People

Financial Operation and Control

Planning (including financial planning)

Financial and operational controls review
Click here for examples of business development work we have performed in the past. Because of the confidential nature of this work, these examples are provided anonymously.
We also offer a wide range of training solutions – in both 'hard' skills and 'soft' skills – tailored to your company's needs. What we do not offer is 'standard' courses. If you've ever been on a 'Business Writing Skills' course that was seemingly aimed at primary school children, you'll know why this approach does not work.
Click here to see the wide range of training we can provide, from financial training courses to soft skills courses like 'Making an Impact' and 'Personal Effectiveness'.
Our credentials
Mark Poles has almost two decades of experience working in the professional services industry. His clients over the years have included several large multinationals, but he has spent most of his career serving small and medium-sized businesses. As well as advising clients on strategy, risk and operational issues, he has considerable experience of people development through both formal skills training and less formal methods. He is an experienced developer and deliverer of training courses, has several years of experience in recruitment and has run innovation programmes and employee surveys.
Mark is a Fellow of the Institute of Chartered Accountants in England and Wales, a Google Qualified Advertising Professional and a Google Analytics Qualified Individual. He holds a Master's degree in Philosophy, Politics and Economics from Magdalen College, Oxford.
Victoria Clare has been providing e-commerce advice, SEO consultancy and website management services to businesses large and small for over a decade including training in relevant e-commerce skills. Prior to that she worked in e-commerce skills training at the University of Liverpool and was marketing manager for an internet service provider.
Victoria is a qualified museum curator and holds a degree in Modern History from Saint Hilda's College, Oxford.