Copy and Content – Do You Understand How Important It Is?
The text content – the 'copy' – of your website has a huge impact on your online brand and first impressions of your entire business. Customers won't spend time digging for the advantages of your service – they need the information laid out clearly and straightforwardly. We can help you find those customer benefits and explain them in ways that will encourage them to call, email or buy.
Copy determines whether your site will be up there in the top ten search results or lost down on the tenth page of results, and helps site visitors decide whether they will make a purchase or click back to look at the next site in the list.
Our Copywriting Services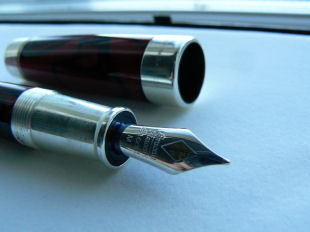 We can create compelling content to convince your customers and get you great search engine presence for popular keywords at the same time. Our copywriting service includes keyword research (to find out what terms your potential audience is searching for). This can help you better understand why people come to your website, and how to communicate effectively with them.
So not only do you get a site that more people will see – you get a more effective website too.
We also offer proofreading and editing services, and understand the impact that website content can have on website users with learning disabilities.
Website Navigation? That's easy – isn't it?
'Navigation' means the tools that your site visitors use to get around your site. It means menu bars, drop down boxes, search boxes and icons. If you are just starting your first small site, it can be very simple – but the more your site grows, the more your site navigation may need professional attention.
Getting 'lost' within a website is a very common phenomenon – you know the information you need is in there somewhere, but you just can't track it down! You aren't the only one who has felt this way. Site planning helps you decide when you need a separate page, and when just a line of information will do.
Site visitors who come into your site from a search engine may not see the home page first – in fact, they may not even see it at all. Your website will probably have to cater to several groups, all with different information needs. We can help you plan for this, and create a structure that will be able to grow with your site.